In this digital world, no business can grow without internet and when we talk about Real Estate Business; its effectiveness is highly controlled by social media marketing. This network allows agents to stay in touch with their clients all over the world to run the business successfully. However, the real results can be obtained only if business owners use the right tool to highlight their business on social media.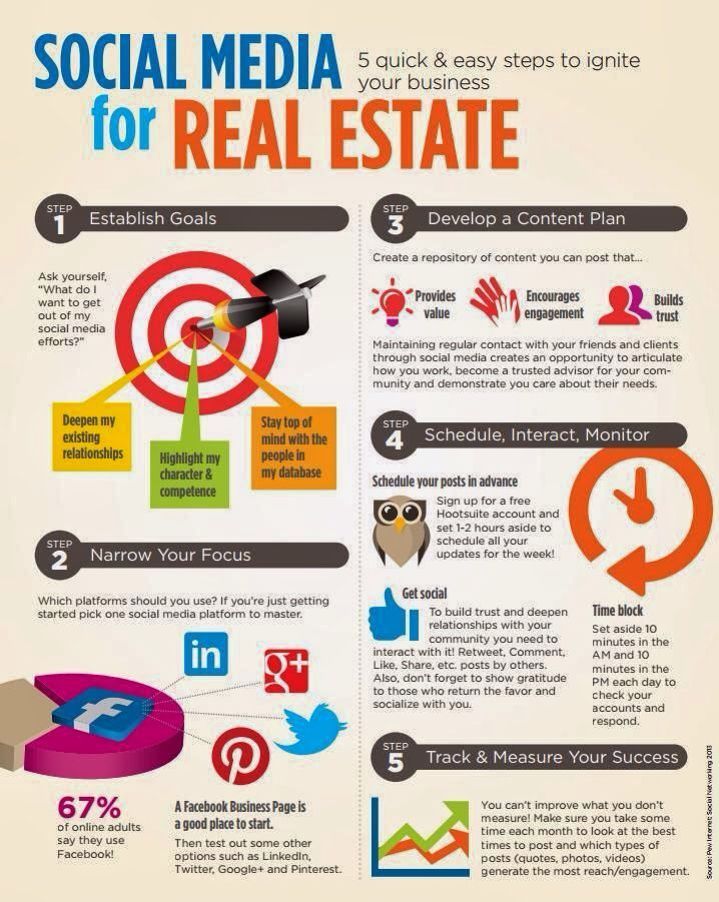 There are so many facts that show how social media marketing is important for real estate agents; some of them are listed as below:
Social Media Marketing for Real Estate Agents:
The biggest reason why every real estate agent needs to use social media is to create a reputation for their business. If you are not connected to the audience on a real-time basis, it becomes quite difficult to attract potential clients. Facebook, Twitter, Instagram and many more social media networks can provide you a quick way to present yourself as real estate experts. You can directly share the information over these networks to keep your audience information about the market.
Networking is a big word itself for the people in the real estate business. Effective networking is all about building powerful connections to make your business recognizable in the market. The social media marketing as the ability to take real estate business to a potential platform where agents can stay in touch with their wide customer base all the time.
Also, Read: Floor Plans for Real Estate Agents
Social media websites can help you to reach up to the right audience and it enables easy contacts with potential clients. Your targeted audience can easily find your business via this network and you can naturally receive more traffic on your terminal. It is the easiest way to stay ahead in the competition and grab new opportunities for your business.
Impact of video marketing:
When we talk about business promotion, video marketing always plays the essential role. YouTube is the most popular platform for posting interactive videos to grab the interest of the targeted audience. You can create your customized videos about new properties that are available for sale and update them on your YouTube channel to narrate all the details to potential buyers. The links to YouTube videos can be further shared on the Facebook page, Google Plus and Twitter profile to attract more people towards your business.
Also, Read: How Floor Plans are important for Real Estate Listings?
Cut the cost of marketing:
The great news for all real estate agents is that social media marketing is the most affordable option to build your brand online. In this digital world, it is not possible to grab the attention of the audience with traditional marketing techniques like print media etc. Most people these days prefer to collect information online and the business owners can promote their services by making least investments to lead a successful campaign. A strategic approach is all that can do miracles for your business even if you spend least time and money.
With all such amazing benefits, it is high time for all real estate agents to take a turn towards social media marketing to achieve their real growth in business.
About 'Floor Plan for Real Estate'
We do offer 2D & 3D floor plans for Real Estate Marketing, interactive site plans for blueprints, 3D exteriors for property elevations, 3D interiors views at most unbeatable prices. We will create any 2D or 3D floor plan design for any of your imagination [provide us images / pictures / sketches / blueprints / or, CAD files]. We do serve mostly Real Estate Professionals (including Real estate Agents, Brokers, Home Owners and Realtors) across USA, Canada, Europe, Australia and around 35+ countries across the world. Our USP is Unbeatable Lowest Pricing (with fixed price options) without comprising the quality.