Floor Plans for Buying a Home: Chances are that your home will be the biggest investment you have ever made, so you can't afford to make a wrong decision when deciding which to buy. You need every available service that will help you make the right decision, and "Floor Plan for Real Estate" is one of them. Whether you plan to buy or building a home, you will find our Floor Plans extremely useful.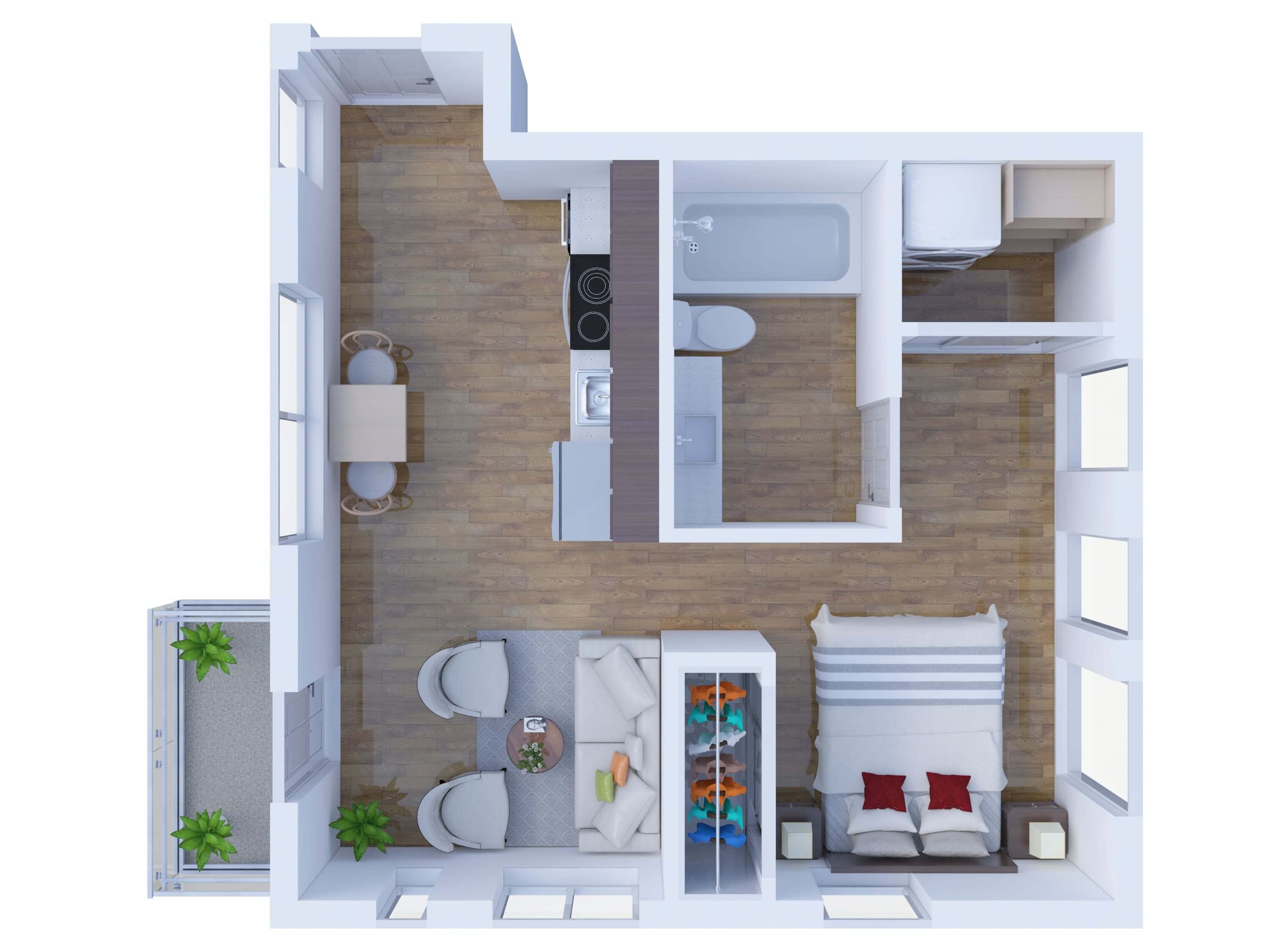 See a home in 3D before making a purchase: 
Once done with designing, next is to furnish your new home, take a walk around it and place furniture right where you would want them to be. Sometimes, making the best decision especially when buying a home can be tough work. But it doesn't have to be when you have got our assistance.
Populate your portfolio with quality floor plans
Without floor plans, the real estate industry would grind to a halt. It lets potential buyers and renters have a crystal clear picture of the layout of a property. "Floor Plan for Real Estate" makes it possible to consistently deliver quality floor plans in record time.
With "Floor Plan for Real Estate" offerings, you can order floor plan rendering requirements by providing a blue prints/ pictures / sketches / videos / CAD files, etc.
While placing your order with "Floor Plan for Real Estate", you can easily specify the dimensions of property both on the inside and outside, show furnishing and even interior installations (if you already have 2d floor plans or CAD files, it helps us to draw more easily and accurately). If you so wish, you can request us to add disclaimer text to your design. Delivered designs/renderings can be used on the web or printed for marketing purposes.
"Floor Plan for Real Estate" is recommended by thousands of appraisers all over the world who have at some point made use of the program. Contact us today, take your real estate business to the next level.
Boost your EPC reports by using flawlessly designed 3D floor plans and 3D architectural renderings
Your clients will take you more seriously if you can provide them with floor plans of high graphics quality. An accurate 3D representation of property makes it easy for a prospective client to visualize the layout of the property. A well designed 3D floor plan should show the position of the fireplace, the number of rooms, how the rooms connect with each other, and lots more. Additionally, 3D makes possible for the buyer to make necessary corrections, saving the seller a considerable amount of money. By showing your clients well designed 3D plans, they would see you as a professional.
3D Floor plans for Energy Surveyors 
No marketing campaign is ever complete without 2D and 3D representation of a property. Buyers need them to get insights into the layout of a property that has been put up for sale. You are halfway selling your property by showing a buyer the 2D representation, and possibly a virtual walkthrough of your property.