So many new trends have merged to the world of digital marketing, but the potential of email marketing is still the same. Even if you are using latest social media marketing practices, you cannot ignore the value of email marketing. If you are running a real estate business, it is important to invest more time to develop classic email marketing strategy as it is the best solution for lead generation.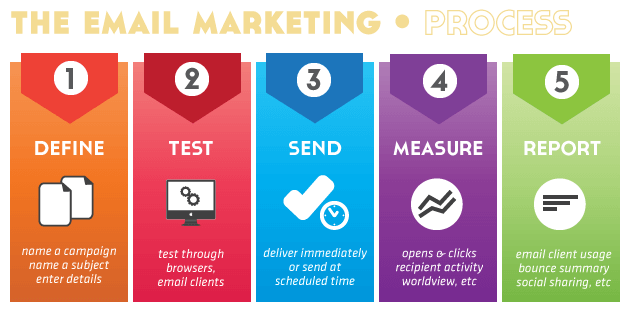 Once you are ready with your online website, potential client list and property listings, the next important task is to notify your clients about your latest services via emails. However, the true fact is that all real estate agents are not able to take expected benefits from email marketing. The reason behind this failure is probably a poor marketing strategy. Don't worry! Here we have highlighted essential tips from experts to boost the impact of your marketing campaign. Spare few minutes to go through these details and get ready to apply them to your routine practices:
Tip 1: Solid subject line is Important in Your Email Marketing Strategy
It is your subject line that decides whether subscriber will open the email or move it to the trash directly. Add more efforts to optimize your email subject line so that it can grab the attention of your targeted audience. You need to clarify the importance of your email with limited words in the subject line. The preferred length of a subject line is 6-10 words and in few cases, it can be extended up to 11-15 words at max.
Also, Read: How Social Media Marketing is Important for Real Estate Agents?
Tip 2: Analyze your subscribers in Email Marketing List
You keep on sending emails every day but they are not converted to real customers; it means you are not getting right returns for your efforts. At this stage, it becomes essential to incorporate an effective analytics feature to track the performance of your email marketing campaign. You have to measure the opens and recipient clicks to know about their activity; it will help you to know how much subscribers in your list are actually interested in your business.
Tip 3: Existing clients are valuable resources
Your existing clients are the most valuable resource for your business; you can engage them in referrals and it will naturally provide you a new customer base. The idea is to gain a deeper understanding of the interests of your existing clients, create incentive-based referrals for them and let them create new leads for your business. Also, staying in touch with your existing clients will help you to create a strong trusted customer base in the market.
Also, Read: Floor Plan for Real Estate Offers the Best Price & Highest Quality to its Clients Worldwide
Tip 4: Embed visual media in Email Marketing Campaigns
It is well understood that visual media plays a more powerful role to communicate an effective message about your business. Experts advise adding images and few other potential forms of visual content into emails. It can help you to attract your subscribers towards your business. Prefer to add photos of new properties available for sales that can make people interested to do investment.
Tip 5: Cross market
In order to maximize your returns, it is good to use cross-marketing tactics along with your email marketing campaigns. Prefer to automate your emails to other social media platforms such as Twitter, Facebook, LinkedIn, and Google+ etc.
About 'Floor Plan for Real Estate'
We do offer 2D & 3D floor plans for Real Estate Agents, interactive site plans for blueprints, 3D exteriors for property elevations, 3D interiors views at most unbeatable prices. We will create any 2D or 3D floor plan design for any of your imagination [provide us images / pictures / sketches / blueprints / or, CAD files]. Our customer base is mostly Real Estate Professionals (including Real estate Agents, Brokers, Home Owners and Realtors) across USA, Canada, Europe, Australia and around 35+ countries across the world. Our USP is Unbeatable Lowest Pricing (with fixed price options) without comprising the quality.