Real Estate Facebook Marketing: Proven Strategies – Facebook can be considered as the most popular social media network that you can find out there in the world. It can be used effectively by real estate agents for marketing purposes.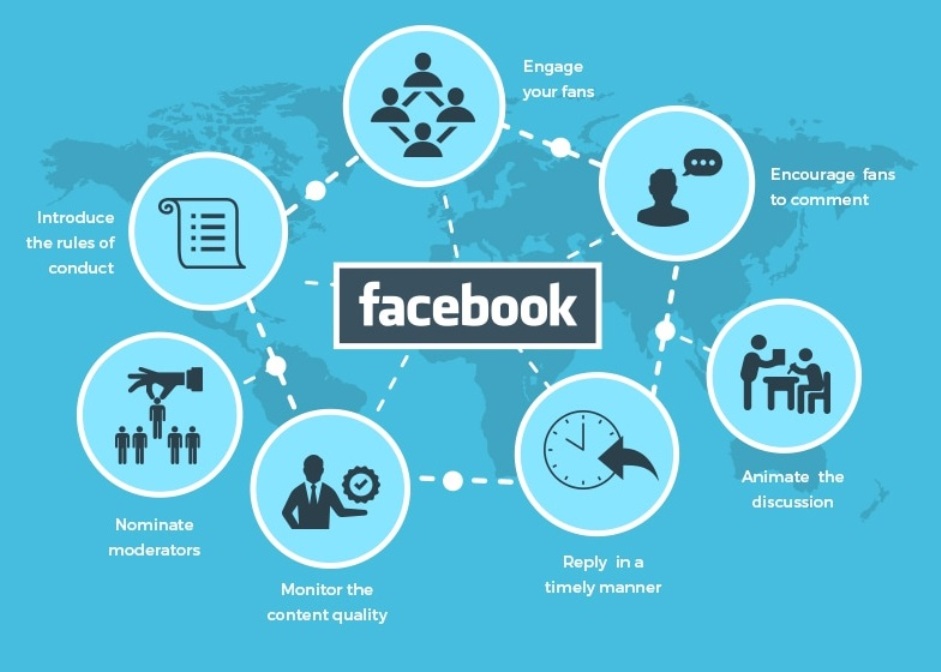 If you are looking forward to market your business without spending a fortune, Facebook is one of the greatest options available to consider. Here is a list of a few proven strategies, which can be used by any real estate agent to get the most out of Facebook marketing.
Use Crowd Tangle Plugin
If you are a startup owner, you need to look for people who are influential and who can create a positive impact on your business. That's where Crowd Tangle Plugin can assist you with. As a real estate agent, you cannot do all the work on your own. You need your customers, clients and partners to do the work for you. With the help of crowd tangle plugin, you will be able to find those potential entities.
Use Facebook pages
It is extremely important for every business out there in the world to have their own Facebook pages. Facebook pages can deliver a useful message to people in a convenient manner. For example, if you have an important message to be shared with the audience, you can think about using a live broadcast video. Then you can sponsor your video and make it visible to the target audience groups. As a result, you will be able to get a lot of visibility for the video you upload. You will need to spend about one dollar a day to boost a video. However, it can deliver amazing results to you in the long run. A startup will not have any issues with spending just one dollar per day to get enhanced visibility via Facebook. However, Facebook boosting will not deliver positive results to you at the very first instance. You need to keep on testing and figure out the best strategy that can deliver positive results to your business.
Create an influencing article and pin it at the top of the page
You will be able to write an influencing article and share it via the internet. However, you should also take the necessary steps in order to pin that article on top of your Facebook page. Then all the people who visit your Facebook page will be able to see it. Since you have written the article in an influencing manner, people would be tempted to share it. Due to this reason, you will be able to gain enhanced exposure. In here, your customers are working hard to promote your business over Facebook.
Come up with new articles on a regular basis
Uploading just one article is not in a position to help you get the most out of Facebook marketing. That's because people don't like to see the same thing over and over again. Hence, you need to be careful to come up with new articles on a regular basis. You should also be careful to select trending topics related to your business niche and upload them on Facebook. Once you have articles, you need to share them on desktop news feed. If possible, you should create a video and promote the article. This will assist you to gain the most out of Facebook marketing in a convenient manner.
Use one minute videos
It is true that Facebook videos are in a position to deliver amazing results to your Facebook marketing. However, you need to be careful to keep them short as much as possible. People who browse social media don't prefer to stick to a specific post for a long period of time. They are willing to extract information within the shortest possible time. As a result, you need to restrict the duration of your videos to one minute. Then more people will start watching your videos and you will be able to get your message across.
Create a link within your videos
You will not be able to tell everything to your audience within just one video. Hence, you need to be careful to come up with an effective strategy. That's where you can think about linking the videos or posts that you upload. When you want to share a piece of information, which differentiate from the original topic, you can simply create another video or post. Then you can create the link in between them. This is a better strategy available for you to follow instead of creating long posts where nobody would like to watch.
Boost the post and stick to it
Most of the people do the mistake of boosting the video and leaving it alone. You shouldn't do this mistake. You need to boost the post and then keep an eye on it. This will assist you to optimize the post along with time. For example, the trends in the world might change few hours after you boost it. Then it is important for you to change your target audience or do any other changes that are required to get the most out of money that you spend on boosting.
Build a content library
You shouldn't just upload random content to the blogs and share them via Facebook. Instead, you need to create a content library. One piece of content is good, but you need to have few of them tied up together. You can manage the content library with just a Google doc. You will be able to keep everything in order and then upload the content on a regular basis so that you can get the most out of your content library. But if you don't have a content library, you don't know what you should post next. As a result, you would go ahead and post a random article. It is a mistake that you can do and you need to be careful to avoid that mistake by aligning your topics in an appropriate manner with a content library, so that you can get the most out of Facebook marketing.