The success of the real estate business depends greatly on the marketing technique being used by real estate agents. However, did you know that real estate agents can benefit more from social media marketing than outbound marketing? In fact, the majority of successful real estate agents utilize social media in various forms. The reason behind it is that social media has become an important part of real estate businesses these days.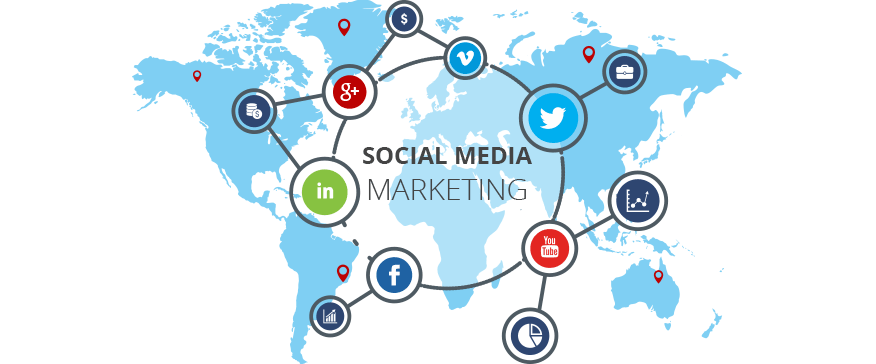 There are numerous benefits of using social media marketing as a real estate agent and these include the following:
Social Media Marketing is Easy to Use and Cost-Effective
When compared to the traditional advertising, social marketing is much cheaper and has greater potential. Setting up real estate business pages on Facebook is free and setting up advertisements is simple. You select the paid advertising that's fairly inexpensive since you could advertise at a low cost of one dollar each day. It's the same on LinkedIn and Twitter as the costs of ads are cheap as well.
Also, Read: How Social Media Marketing is Important for Real Estate Agents?
Social Media Sites Help Real Estate Agents Spread the Word
The subscriptions on social media continue to grow each day across the globe. Social media marketing can let people know about what you're offering and your existence. You can also grow relationships and target them. That'll help you increase the sales greatly due to the fact that many people would need to purchase a property or they'll share with their friends who are searching for properties.
Social Media Marketing Provides More Opportunities to Increase Conversions
Each post you make on the social media has the potential to convert the customers for your real estate property. Once you create a following on Instagram, you'll have access to your customers. Each post would attract shares and likes. It's a great opportunity for real estate professionals to make conversions through the likes or shares. The reason behind it is that social media people often react to what attracts them. You'll also find advertisements will be more humanized when individuals interact through social media sites and it has higher potential to cover than the traditional marketing.
Also, Read: Social Media Marketing Ideas for Real Estate Agents
Social Media Marketing Can Boost Customer Service
Real estate agents may connect to their clients anytime and it means that you could answer them in real time. This kind of marketing also enables real estate agents to establish better connections with their clients and can serve them promptly and effectively. For instance, people could message your business on social media sites and get the response from you quickly. Take note that some clients would ask questions on a comment or post on the business page of your real estate business. You can comment back through messaging or some ways of communication depending on the profile information you have.
The Bottom Line
To top it all, real estate agents must take advantage of the social media marketing since it has added benefits in comparison to the traditional marketing. There's high potential to increase real estate sales and achieve good customer service at cheaper rates. So, start using social media for you to grow your own real estate business.
Related Articles: